Basis for a fitness metaverse, simplifying transactions with gyms, improving security of health data, changing the work of primary care physicians: How will blockchain technology change fitness and health in the future? The experts featured in this article will be talking about it at FitTech Summit V: Tech or Die! (8,9 November) Get your free ticket now!

Blockchain is a decentralized and networked database whose copied individual parts control each other. Thanks to it, we will no longer have to identify ourselves on the network using a password. It is said that thanks to it, we will share our data safely and in a controlled manner. Also thanks it, we will trade in uncopyable digital rarities. How does this technology touch health and fitness? Four predictions for how blockchain will change fitness and health.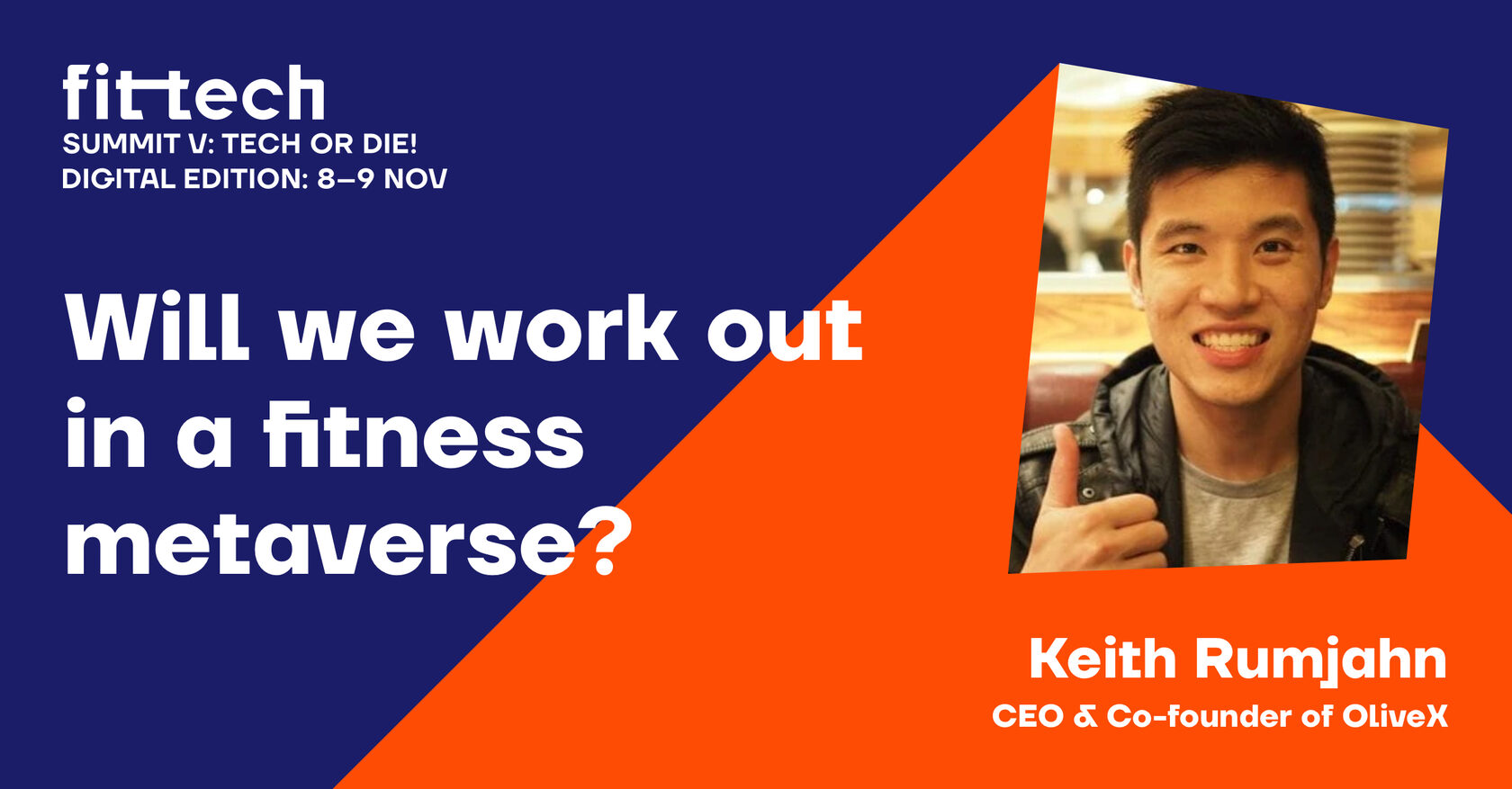 1. The basis of a playful fitness metaverse
Future generations will want to work out with video game elements – and probably in their own digital half-parallel world too. In the next big version of the Internet, the so-called metaverse, all providers are networked for the user. If users receive a digital reward in fitness game A, they can use or show it in game B as well. The basis for this is Non-Fungible Tokens (NFTs), non-copyable data units that make digital objects unique. "Our app Zombies Run already works with NFTs as collectibles," says Keith Rumjahn, CEO and Founder of OliveX.


"We want to bring NFTs into the physical world," says Ben Pember, CEO & Founder of District Technologies. Inspired by the popularity of geocache challenges – requiring seekers to find an associated physical cache, as defined by the challenge owner – his vision is to reward exploration with NFTs tied to real-world locations. For example, if you visit the Eiffel Tower in the future, you could unlock your own digital 3D model – storing it in your crypto wallet as an NFT.


10 talks about the future of fitness and health technology
4 tracks: Big Tech Attack /// The Interface Race /// Me, Myself & AI /// Future Spaces
2 days: 8 and 9 November
1 Place: The internet
2. Simplifying transactions with gyms
Several companies are working to develop a Blockchain transaction system optimized for gyms. Take startup GymCoin: the New York-based company wants to simplify payments. Gym-goers could then, for example, pay the personal trainer directly without interacting with an employee or a subscription.
The future: Analysts predict the blockchain will continue to rise. (Source: Tech.co)
3. Improving security of health data
"You can control which insurance companies or doctors are allowed to see your data," says Professor Jens Strüker, head of the Fraunhofer Blockchain Lab. Blockchain creates the layer on which you put references or data itself. It's like a database that everyone accesses with equal rights. Plus, he adds: "I don't have to trust any third party to run that database".
4. Changing the work of primary care physicians
Health data – ranging from blood pressure and blood sugar, to sleep quality – is being increasingly collected by users today via fittech gadgets themselves. Combined with blockchain, it could change the work of primary care physicians. How so? If a doctor had live access to the data of comparable patients, he could make more precise diagnoses and prescribe therapies. "If my doctor has my sleep data, for example, he could compare that with the data of millions of other patients around the world who have shared their data for such analyses", Strüker explains.
➡️ What exactly operates the fitness metaverse?
➡️ How will we be rewarded for exercise with digital rarities?
➡️ When will we anonymously and specifically share our health data?
Answers at Fittech Summit V: Tech or Die!