The Corona pandemic has given fitness apps an unexpected boost. Now, some innovative app developers want to take advantage of it. Their idea: the fitness industry should jump on the blockchain - and thus become more interactive and collaborative.

Kevin Serou had the idea for 360Wellness even before Corona. In 2019, the former manager of automotive supplier ZF Friedrichshafen founded his company in Singapore. Actually, he only wanted to create a virtual marketplace where fitness enthusiasts could find coaches. But when the pandemic expanded the market for virtual training sessions, the Frenchman also expanded his business model. Today, he has a very different vision - and for that, he needs the blockchain.


Blockchain at FitTech Summit V: Tech or Die!

On November 8 and 9, 2021, FitTech Summit V: Tech or Die! will take place digitally. At Europe's most relevant conference on the future of fitness and health technology, experts like Keith Rumjahn, Ben Pember and Jens Strüker will discuss the power of blockchain for fitness and health with moderator Markos Kern. Get your free ticket now!


"It solves a lot of our problems," Serou says. In March, he launched DeFit, a token. In principle, this is his own cryptocurrency. 50 million DeFit tokens should eventually exist. They can then either be bought or earned and worked for in 360Wellness - and, at best, many other fitness apps. With the tokens, users can then book live coaching sessions, buy equipment and fitness clothing in Serou's imagination. He is currently gathering as many partners around him as possible to build the DeFit ecosystem.


How the blockchain works
A blockchain is a new technology for storing data in a tamper-proof way. For this purpose, any digital data is combined in blocks, for example the details of bank transfers in the case of cryptocurrencies. An algorithm is used to form a so-called "hash" from the data in a single block. This is a letter-number salad that can be uniquely formed only by the data in that block. Each block is now added to a virtual data chain by storing in it the hash value of the preceding and following data blocks. If a criminal were now to try to manipulate data in a block, this would change the hash value. The block would then no longer fit into the chain. For the same reason, it is not possible to subsequently exchange blocks.



Serou shares the idea of networking many apps with Keith Rumjahn. The Hong Kong Chinese calls his vision the "Fitness Metaverse." With his company OliveX, Rumjahn has so far developed fitness games, such as the highly successful "Zombies, Run!" in which joggers are followed by virtual zombies via their headphones. The workout thus becomes a game, and virtual items can be collected along the way to help win the current mission. Rumjahn's game already counts 300,000 players per month, 50,000 of whom afford a paid premium account.


"I see the Metaverse as a massive multiplayer online role-playing game, where you have all these interconnected apps"

"We're currently working on players being able to collect NFTs in the process soon," Rumjahn says. NFTs, short for "non-fungible tokens," are files whose authenticity is certified via a blockchain. These can be images or videos, for example, but theoretically any type of file. The advantages: NFTs cannot be easily copied because of the blockchain certification. They are thus the first way to create a kind of "digital rarity," as Rumjahn calls it.

Some NFT artworks have already been auctioned off for several million dollars.
Rumjahn's NFTs aren't expected to be quite that expensive. He's thinking of letting his fitness players, for example, earn a T-shirt for their avatar to use in the Metaverse. "I see the Metaverse as a kind of massive multiplayer online role-playing game, where you have all these interconnected apps," Rumjahn says. By that, he doesn't just mean games: "How cool would it be if players could also use their NFTs in Roblox, Minecraft or on Twitter?" Another possibility would be that certain features in an app could only be unlocked by NFTs from other apps, so you have to jog a few miles to use rare minerals in Minecraft, for example.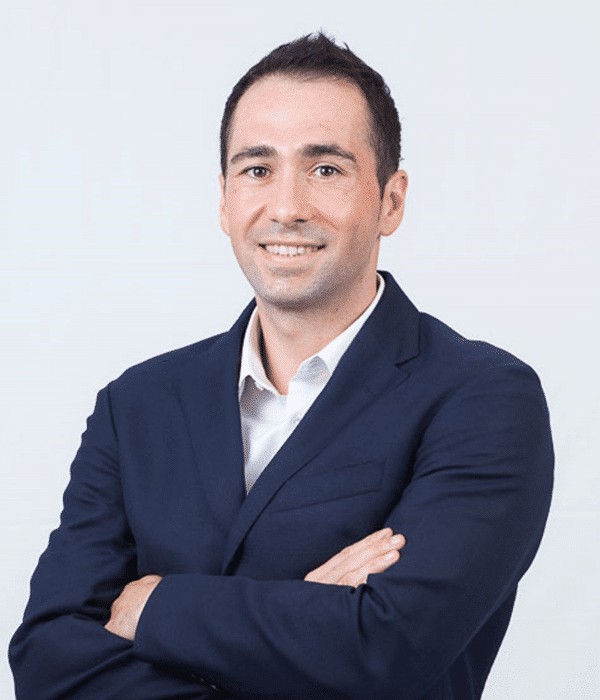 Kevin Serou has ideas like that, too, but the Frenchman is thinking about much more practical aspects of blockchain. One is the business model of an app itself. Today, anyone who wants to launch a mobile app is tied to Apple and Google, which collect up to 30 percent of sales as commission through their app stores. This could be circumvented with a cryptocurrency of one's own. Also critical: the two smartphone duopolists collect a lot of user data. "With a blockchain, we could store the data in a decentralized way and allow users to sell it to interested parties via 'smart contracts,'" Serou says.

But one thing is certain for both concepts: their implementation will take several years. Serou hopes that 360Wellness will be able to leave the beta stage in Europe next year. Initially, however, payments will probably only be possible in common fiat currencies. Rumjahn plans to launch a new fitness game, Dust Land Runners, at the end of the year - but without Metaverse.